Become a Certified
Body Language Trainer
Join our Movement to Inspire 10 Million Lives!
Become a Certified Body Language Trainer to Enhance Your Events, Improve Your Communication Skills,
and Impact People's Destinies
As Seen on:

By the Numbers
10%
Boost to Your EQ
20%
Increase in Sales
55
Partners Worldwide
10 Million
Lives To Inspire
Teach Body Language, Transform Lives
We Need Your Help to Transform 10 Million Lives
For close to 10 years, the Center for Body Language has been on the cutting edge of communication skills training. People come from all over the world to attend our courses, and over 100,000 people have experienced our training materials.
Now, we need your help to continue transforming lives around the world. Demand for body language training is on the rise. Since we directed/produced the Hollywood documentary "IMPACT," enquiries have skyrocketed. Especially when the film is globally syndicated next year on Amazon, iTunes and Netflix, we are going to need an army of reliable trainers who we can send/refer client requests to.
This is where you come in. If you want financial freedom and the chance to make a living by changing lives, then....
Consider becoming a Certified Body Language Trainer to: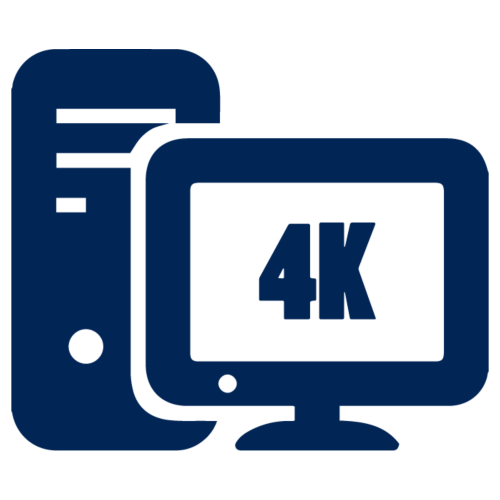 Deploy the latest technology including the world's only micro expression training videos in 4K quality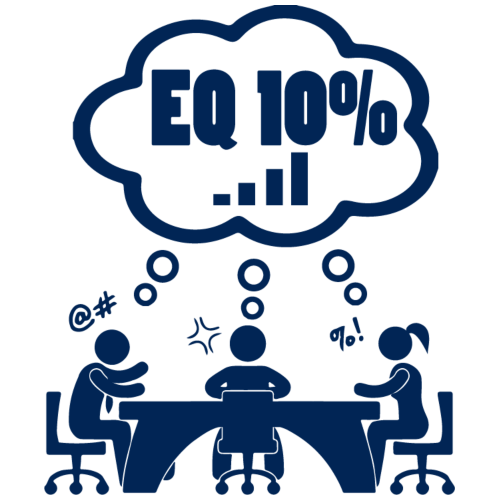 Train sales people, recruiters and leaders to detect lies, increase their Emotional Intelligence by 10%, and boost their sales by 20%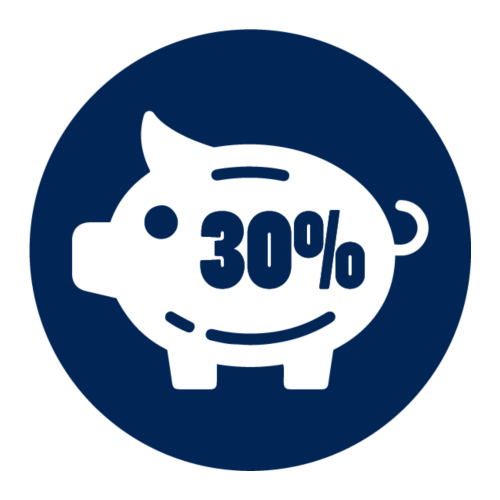 Earn over 30% more than other trainers thanks to the prestigious certification and proven marketing system of the world's #1 body language company for business
Join Us Online For the Next Live Training Session!
Our Next Live Online Kick-off Session is on
The next live training session begins in...
Benefits of Becoming a Certified Body Language Trainer:
Here's Exactly What You're About to Learn:
You can take the video course online at your own pace (48 hours in total) and even watch on your mobile phone, join our next live online Q&A session, or choose both! All sessions are supported by downloadable slides and videos which you can access anytime.
Part 1: Mastering Micro Expressions with METV (4 hours)
Spot 26 Micro Expressions. Learn exactly how to detect micro expressions using our exclusive METV program with 4K quality video
Detect Lies. The average person is told as many as 200 lies per day! Learn our Body Language Congruence Model that will make you a human lie detector
Exercise With over 300 Videos. Watch high definition and 4K quality videos and test your Micro Expression Score which correlates with sales success and emotional intelligence.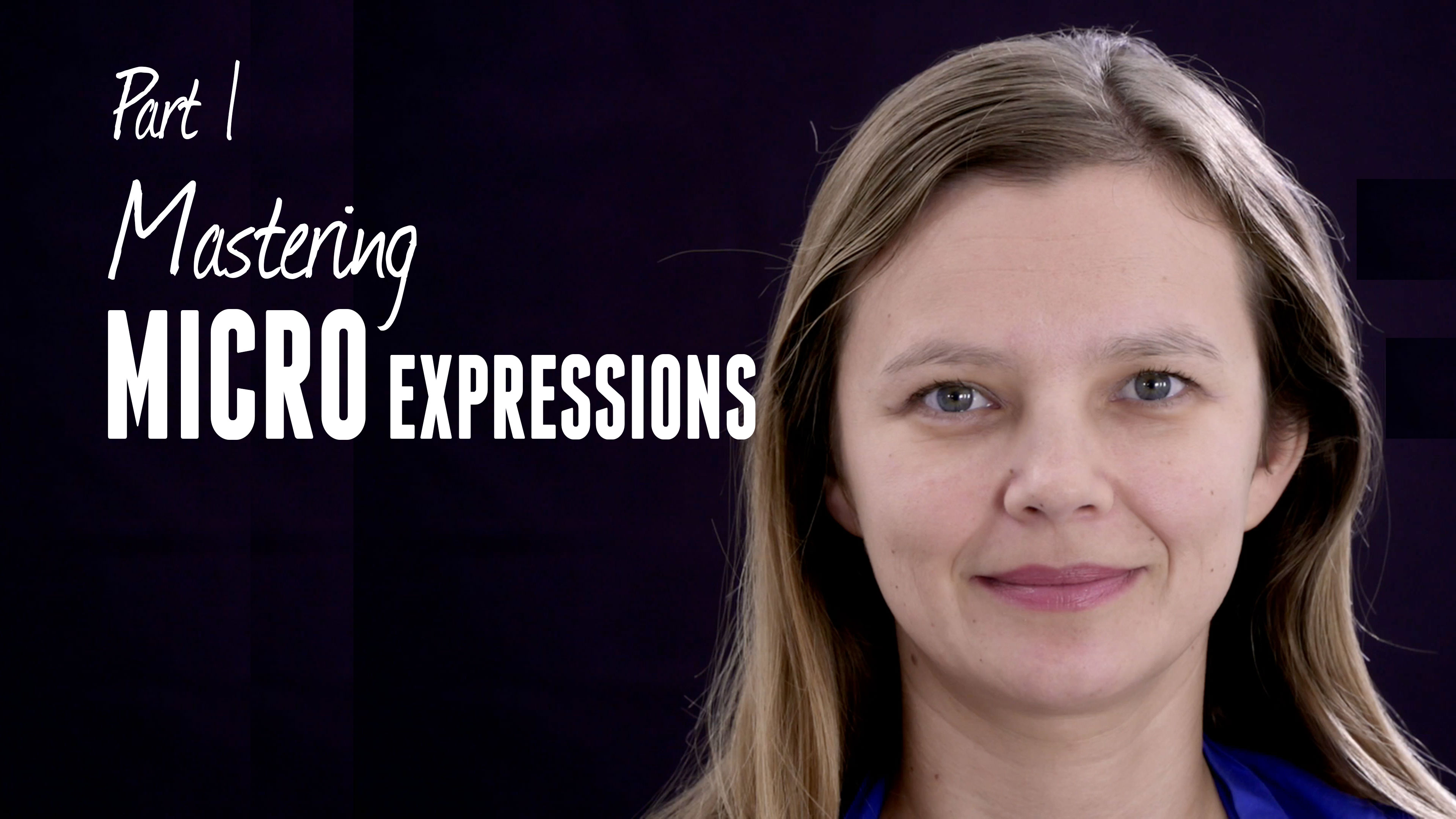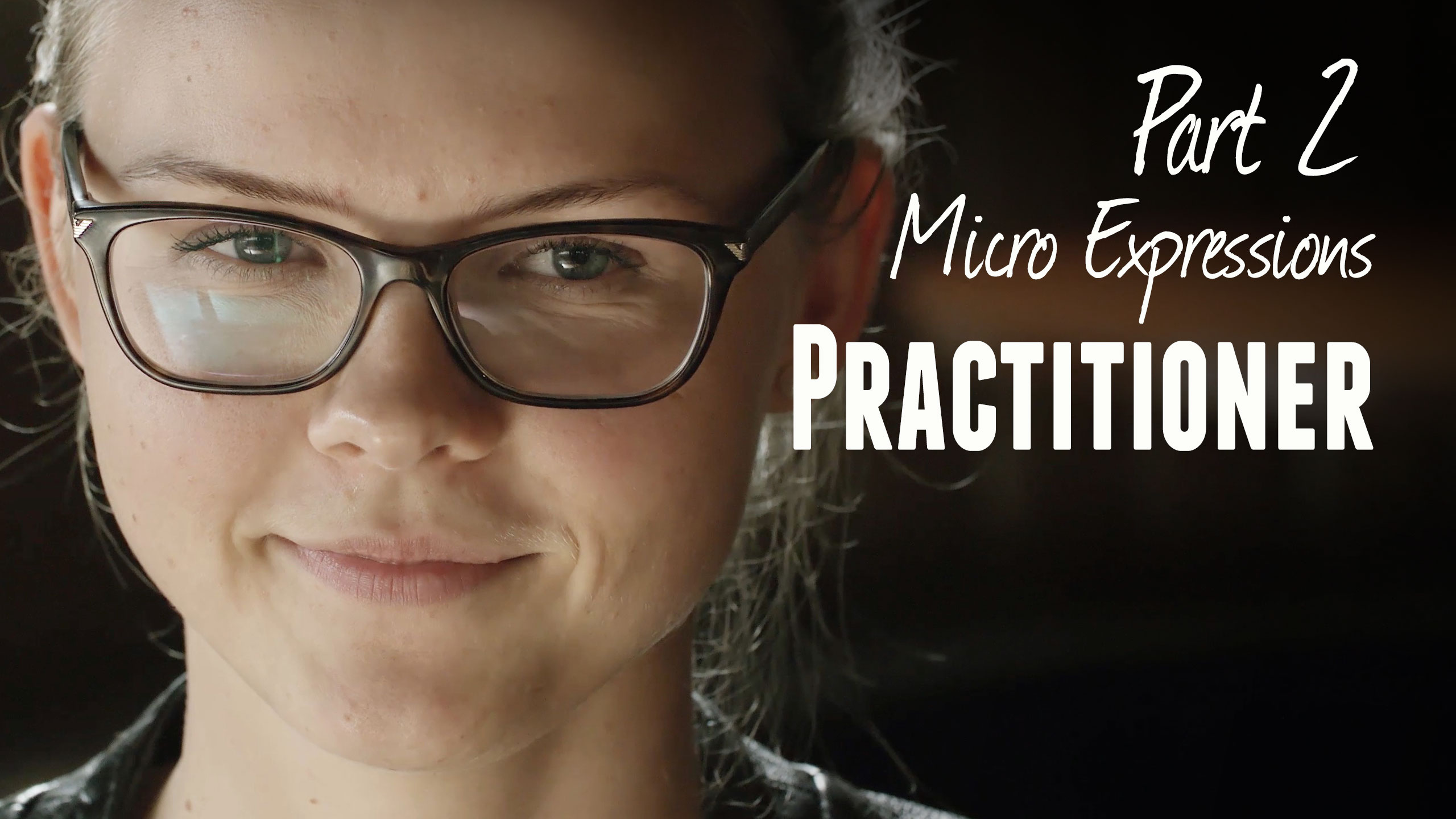 Part 2: Micro Expressions Practitioner (12 hours)
Discover the BLINK Technique. Get an answer to any question without people even knowing that you've asked it - perfect for sales and negotiation
Read Micro Expressions in Conversation. Using our 4K videos, learn to detect lies and read emotions in fast paced, real world conversations, even when people show conflicting signals
Increase Your Emotional Intelligence by 10%. Based on the exact research we presented at TedX and Harvard University
Predict Elections. Learn the system we used to successfully predict the outcome of presidential elections - often on live TV - in both Europe and the United States
Case Studies from the Movie "IMPACT". The inside story behind the most dramatic scenes of our Hollywood documentary
Access to over 60 hours of bonus materials! Interviews with other experts, Q&A sessions and more
Part 3: Micro Expressions Trainer (8 hours)
Inspire and Motivate Students. Learn to apply the BLINK technique to motivate groups large and small
Multimedia Interpretations. Use our three step process to lead compelling group analysis of photos and videos
Design a Successful Course. Exactly how to structure and design a successful training program
Prove Your ROI. Stand out from the competition by proving that your courses offer quantifiable Return on Investment
Done For You Marketing Tools. Get our offer templates and arm yourself with readymade marketing collateral, with instructions on how best to use this to make more sales
Attract More Students. The exact marketing and sales techniques we used to grow our global brand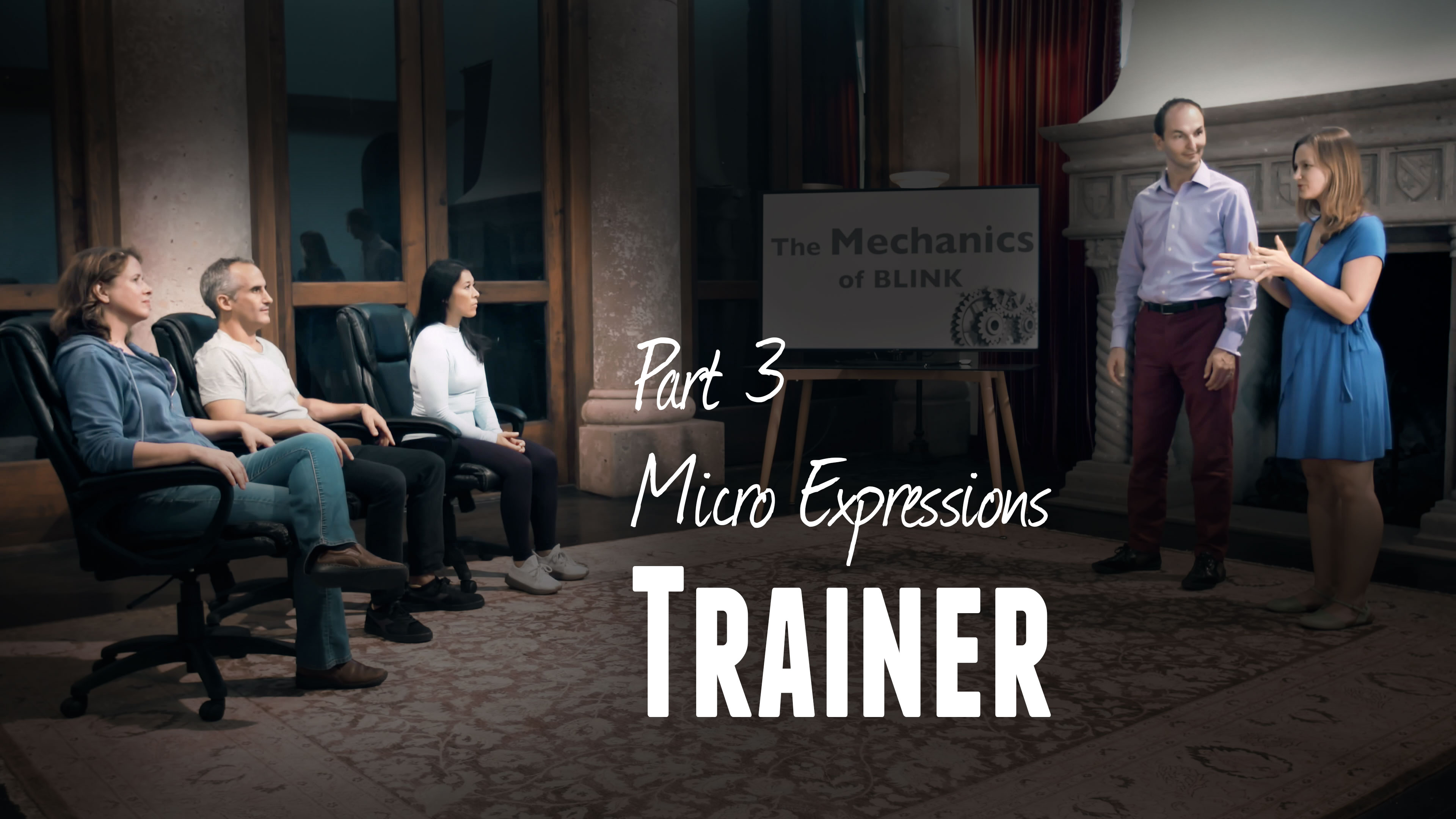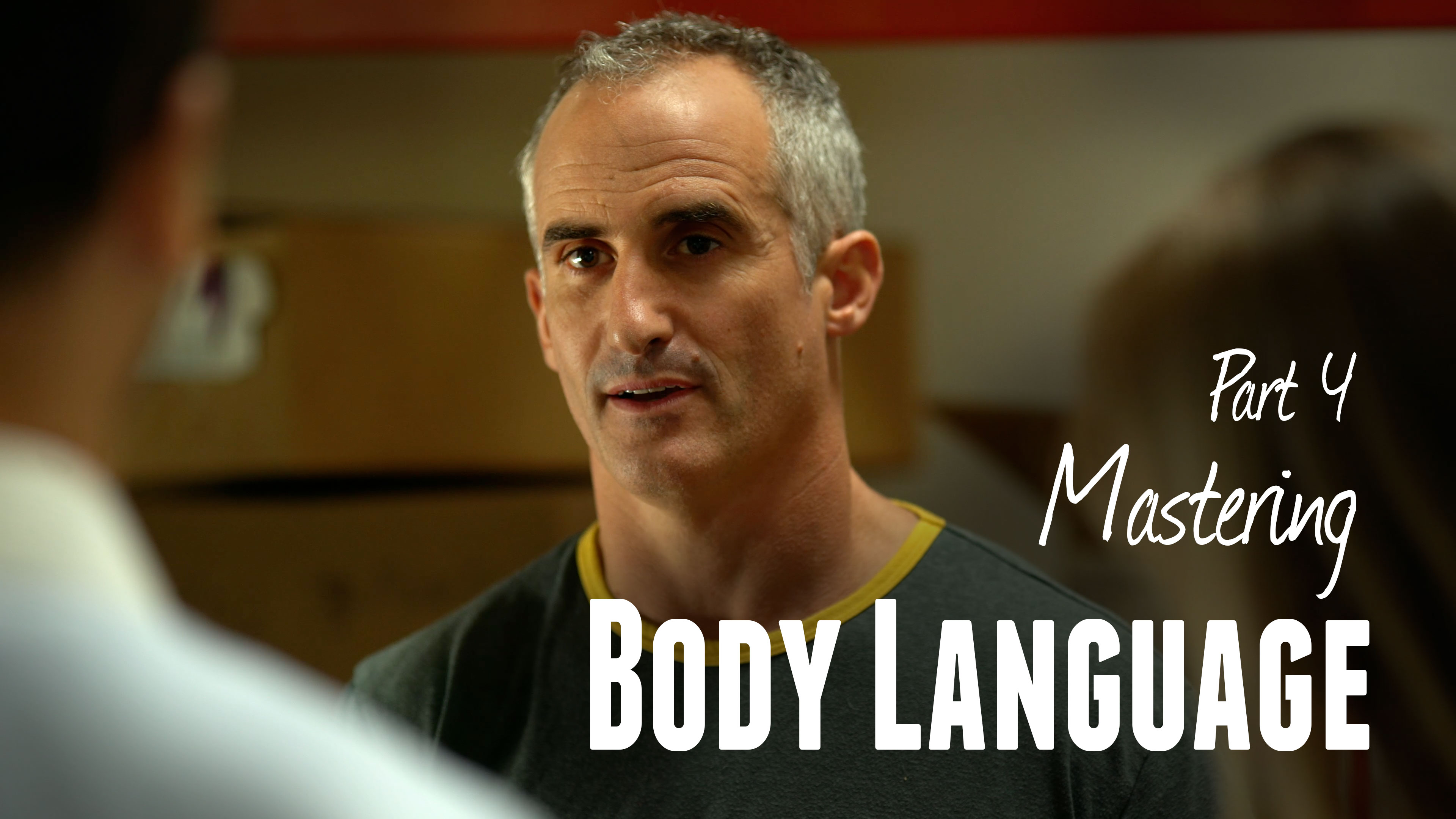 Part 4: Mastering Body Language (12 hours)
Read 88 Interpretations. Using clear illustrations, you'll discover the 88 most common body language signals and what they mean
The Complete BLINK Mechanics. With 15 modules covered, this is everything you need to know to teach BLINK as an expert
Talk with Purpose. Learn how to enhance your voice and structure your sentences in a way that triggers emotion - a powerful advantage for sales people and leaders
Real Life Examples. Detect lies in high stakes situations like sales, recruitment and management
Ask Better Questions. Discover how to ask powerful questions that reveal more and lead to better meetings
Apply The Body Language Code Table Model. This proven formula will help you reliably connect interpretations with what people are thinking and feeling
Part 5: Become a Body Language Master Trainer (12 hours)
Engage Your Group. Mastery an array of techniques and methods to capture and hold attention right from the start
Give Demonstrations that Succeeds. Turn an entertaining performance into an inspirational learning experience
"Cut & Paste" Exercises. Get your students engaged with simple "cut & paste" exercises you can easily structure
Build Lasting Relationships. Ensure the future success of your students by teaching them how to form meaningful, long term relationships with their clients and partners
Make Successful Deals. Teach your students the three rules of successful deal making
The Mindshift Method. Help your students adopt an empowering super mindset
Taking it to the Street. Guide your students as they work with strangers in public, and watch videos of past students in action
Predict Behavior. Uncover the Body Language Code of people around you and use it to reliably predict behavior
Videos and Slides for You to Use. Hit the ground running right away with the exact materials that we have developed for our business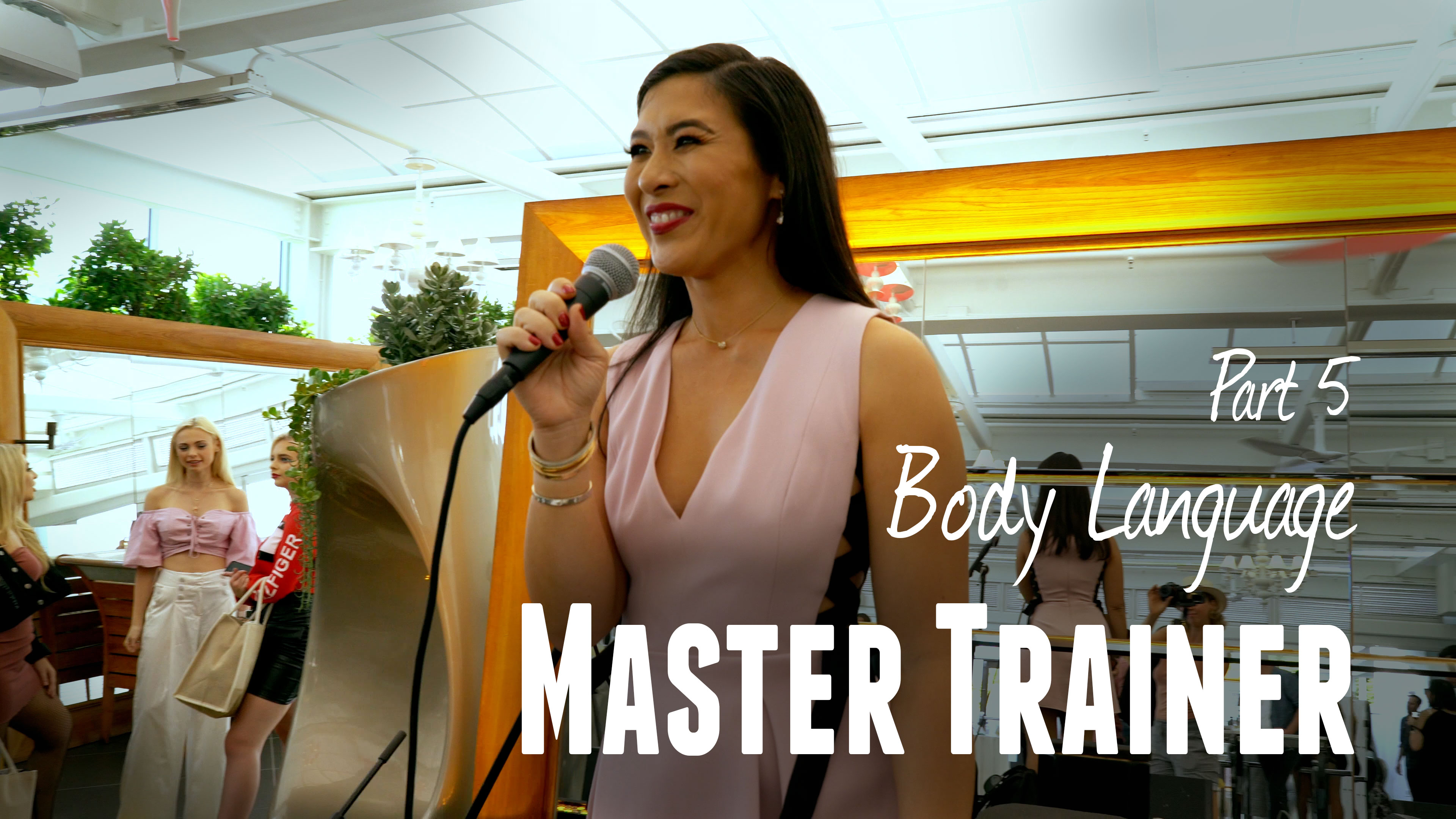 Join Us Online For the Next Live Training Session!
Our Next Live Online Kick-off Session is on
The next live training session begins in...
Bonus: We'll Arm You With the Following Tools and Support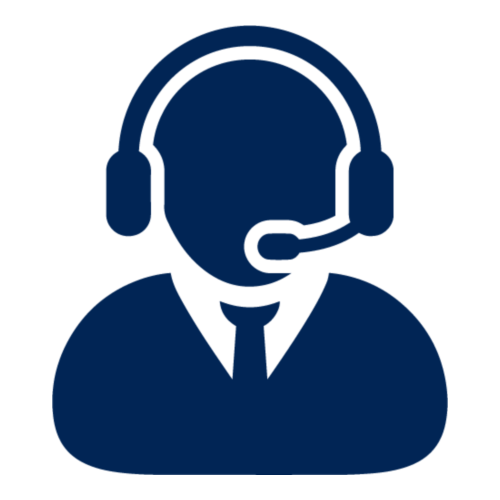 Personal Support
Enjoy a personal Q&A with the Founders to ask all your burning questions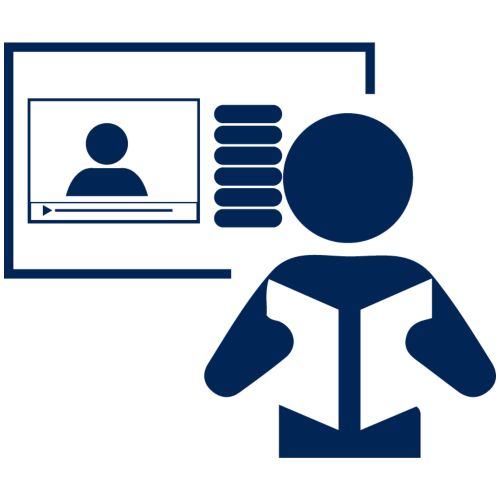 Training Materials
Get "Plug and Play" trainer materials including everything we use for our events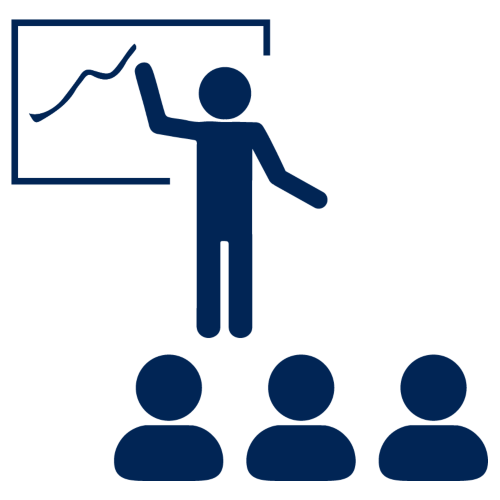 Marketing Tools
Use our exact marketing and sales templates and resources to attract more clients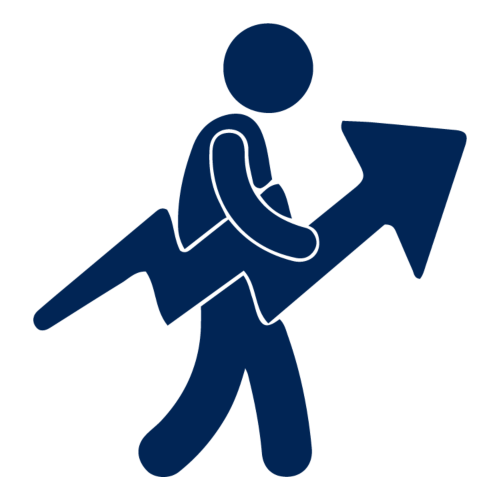 Measuring Tools
Prove your ROI by using our online measuring tools to quantify the progress of your students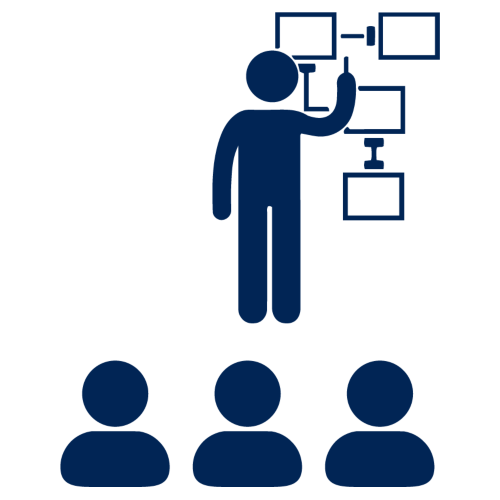 Private Forum
Access our private trainers group to network, share ideas and find supporting scientific articles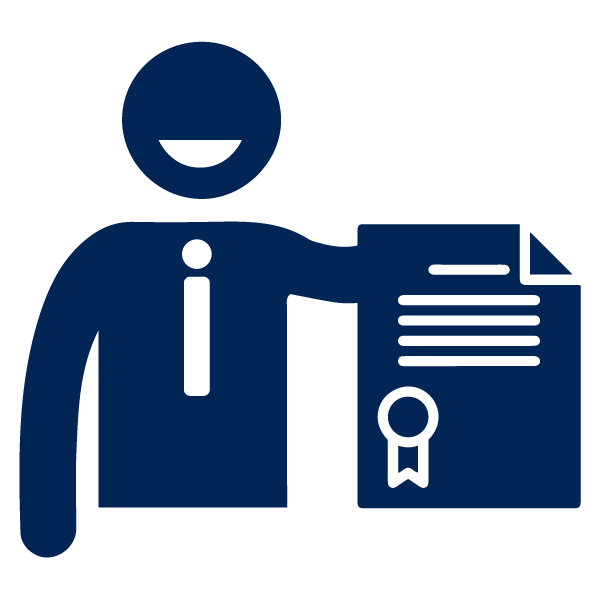 Get Licensed
Select trainers have the option to become a Licensed Partner, receive client referrals from us and certify their students
Meet Your Instructors: Patryk & Kasia Wezowski
Patryk & Kasia Wezowski are the founders of the Center for Body Language, the #1 body language training center for business people, with partner organizations in 23 countries and 55 cities worldwide. Through their events and online courses, Kasia & Patryk have trained tens of thousands of people to be more successful in life and business by discovering their own Body Language Code.
As the directors/producers of the Hollywood documentaries "IMPACT", which introduced body language principles to a mainstream audience, and "LEAP", which quantified the power of coaching, Kasia and Patryk have worked with some of the most recognizable leaders active today, including Jack Canfield, John Demartini, Marshall Goldsmith and Daniel Goleman.
Frequent contributors to authoritative publications such as Forbes, The Huffington Post and the Harvard Business Review, Patryk and Kasia have presented at TedX and Harvard University, and advised the National Geographic on micro expressions as part of a TV series. Their books "Without Saying a Word," "Taking Your Leap," and "The Micro Expressions Book for Business" have been published by major publishing houses and achieved bestseller status in multiple countries.
Over 50,000 Students Have Trained with the Center For Body Language. Here's What Past Students Who Became Trainers Have to Say:
Our trainers deliver training for top companies:

Your Career as a Certified Body Language Trainer
Being a certified body language trainer allows you to transform people's destinies. We travel around the world speaking about these skills, and especially since our documentary "IMPACT" hit, we've realized that we simply can't be everywhere at once. Training more trainers like you allows us to multiply our positive impact on the world.
It's so exciting to see new students like you taking ownership of the material, and growing into confident business leaders.
Financial Freedom on Your Own Terms
As a body language trainer, you run your business on your own terms. We provide you with the templates and instructions and make it as easy as possible for you to hit the ground running with a business that pays the bills and gives you freedom, meaning and satisfaction.
Our trainers come from all walks of life. Many are already coaches or trainers who want to increase their value, charge more, and deliver more benefits to their students. Some are managers or executives in the corporate world who want to escape the 9-5 and define a business that lets them thrive while being themselves. Some are looking for a change of career, and are unwilling to settle for anything less than a job that lets you literally transform lives for the better.
Quickly Earn Back Your Investment
Thanks to the marketing skills you will learn and the resources we will give you, most Certified Body Language Trainings earn back their investment within just one to three months of completing their training! After teaching just one or two courses of your own using your newfound expertise, most students will have earned back their investment in the course and have gone on to start making a profit. From there, it's all smooth sailing!
Train Groups Fully Online
We designed our tools so our Certified Trainers can train & interact with their groups 100% online
To allow our Certified Trainers to service their clients, we have designed our cutting edge tools for you to be able to train groups 100% online as a Body Language Master Trainer. Now you are able to interact with your students as if they were in the same room with you, while teaching them micro expressions and body language. Register today to use this useful feature to train groups and clients remotely.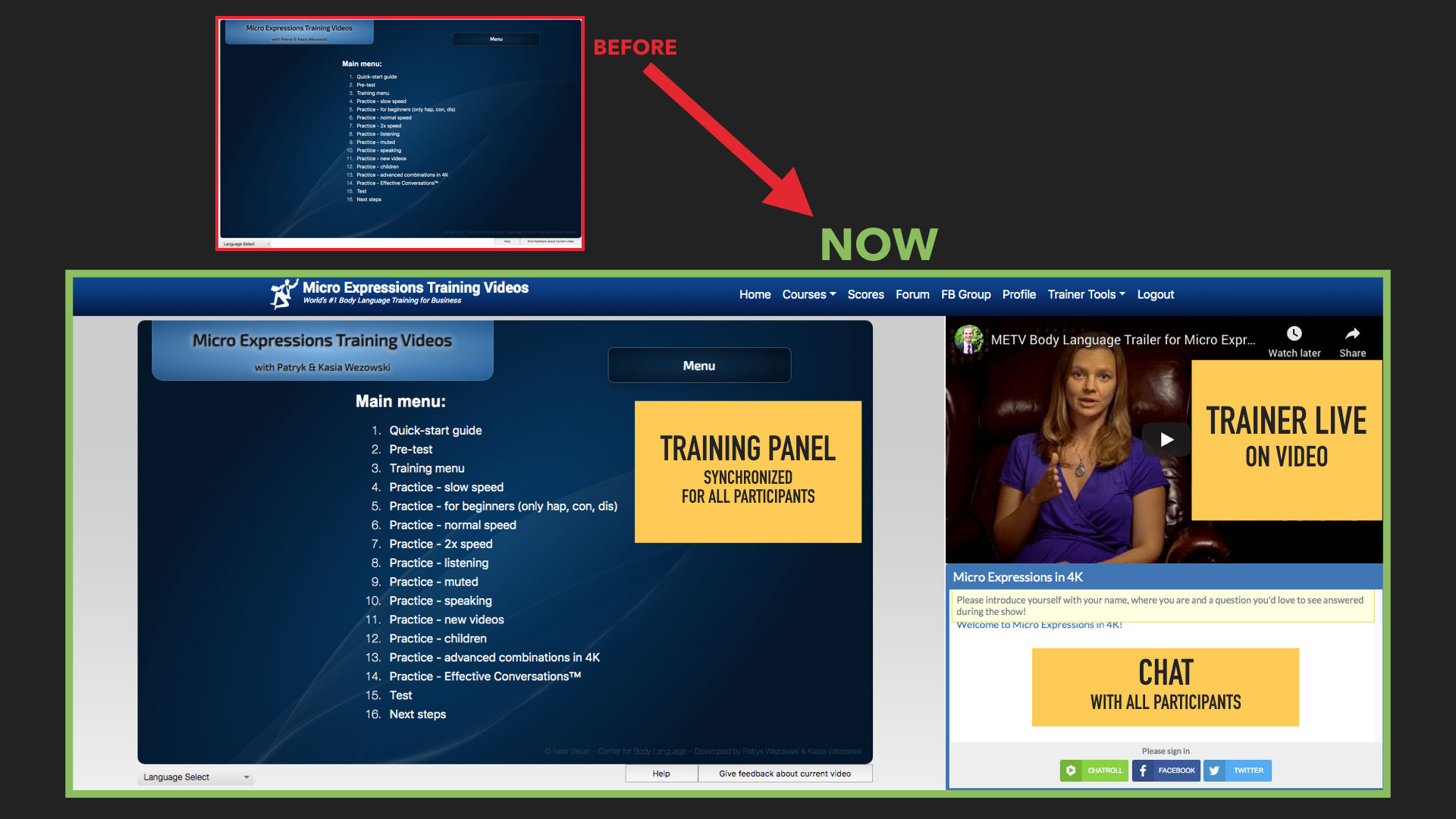 Become a Licensed Partner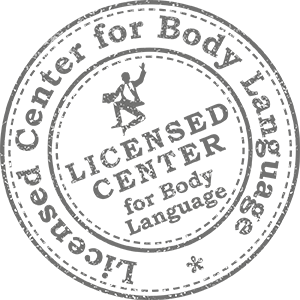 For students who want to take things to the next level, once you graduate as a Certified Body Language Trainer you can go on to become a Licensed Partner. This means you'll run your very own (exclusive) Center for Body Language in your country or region. We work hard with our partners to ensure they are successful, some of the perks include:
Referrals for students who will be sent to you by the Center for Body Language
The option to co-author an edition of one of our body language books in your language or region
The ability to grant certifications with the prestigious Center for Body Language pedigree
Personal support directly from Patryk & Kasia including unique, field tested marketing strategies to help you succeed in your country
Present our groundbreaking METV in your own language with your own company branding as the provider of these tools in your exclusive territory
We'll record your face when we meet, so you can use 4K micro expression videos in your trainings with your own face!
The option to co-create your own body language course with Kasia and Patryk to be launched with a combined marketing effort
Licensed partnerships are available only to select students. Speak to us before your course begins for more information
Join the Producers of IMPACT
Directed and produced by Patryk & Kasia Wezowski and filmed in Hollywood with an all-star cast of communication skills experts, the feature documentary "IMPACT" helps people achieve success by applying body language principles to their lives.
Everything You Need to Know:
When and Where? Learn everything 100% online at your own pace starting now, and if you want, then you can additionally exercise everything you learned during the included Q&A session. There is also an online live kick-off session on: . During this live session, Patryk and Kasia will guide you through the online program and answer all your questions so you have full clarity about everything.
Your Investment? $2750 gives you immediate access to the complete online training, plus an invitation to attend our next live event if you choose to attend
How Long? The live Trainers Training lasts for three days. The online course is done at your own pace. It contains 48 hours of course material as well as 60 hours of optional bonus material. Most students take 8 weeks part time. If you chained yourself to your computer, you could power through in a week.
Who Can I Train? You can train anyone you choose - many of our students teach public courses to individuals who sign up through your marketing efforts, others teach to corporations and organizations. We'll teach you our proven marketing strategies for both
Why Are Spots Limited? Because of the amount of personal attention we give to all students, only 20 students are accepted per month
How do I get certified? Complete the course online, and you'll be given a theoretical and practical test. Don't worry, we provide all the support you need to pass
How Advanced is the Course? We designed this course so both complete beginners as well as experienced experts will get value. We start with the basics, but our unique approach and cutting edge technology means people of all levels will be learning from the start
Join Us Online For the Next Live Training Session!
Our Next Live Online Kick-off Session is on
The next live training session begins in...
Usually $3999 Today Only $2690 / €2450
Become a Trainer
Interested? Request All Details Below!
Because of the amount of personal attention and support we provide all trainers, only 10 people are accepted every month. These spots normally fill up quickly, so act now to guarantee your place.
Once you submit the form below, you will immediately receive the complete curriculum, going into detail about everything you're about to learn. We'll also give you a couple of free video lessons so you can get a taste of what a Center for Body Language training is like.
As soon as you've reviewed the details, you can then choose to pay and guarantee your spot. Once your payment is done, you'll get instant access to the complete course to begin online.
Enter Your Details:
Submit the form below to immediately receive the complete curriculum and a free preview of the training.