How to Predict any Contest Result using Body Language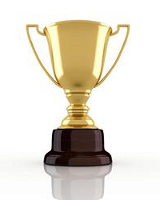 If you know how to read and respond to Body Language and Micro Expressions on an advanced level, you can predict almost anything. Together with our Certified Trainers, who joined us at the Pioneers Festival in Vienna, the leading event for innovation and investing in Europe, we made our most impressive prediction ever.
See how we predicted the Contest Results in this short video:
Click here to Scroll down for the full video of our presentation
Science in Practice
What we do at the Center for Body Language is completely different from what you will find anywhere else. We don't teach "theories". We do our own studies, we test how reliable all existing body language research is (for example this one about
dilated pupils
) and we teach others how to use proven science and conversation strategies in daily life and business. During our
live courses
you can look over our shoulder how we deal with real-life situations, and then experience yourself the power of our
BLINK Conversation Technique
.
It's important for us to practice ourselves what we teach, and to be examples of what we preach. We're happy when somebody's life has changed completely because they improved their emotional intelligence through practice and training. This is also why we challenge ourselves for example to predict the outcome of the US Presidential Elections, live on Fox TV.
Lately, our Trainers have passed a very tough test: they predicted the results of a contest using body language.
How the contest and our prediction worked:
8 Business Owners had 3 minutes time to pitch a jury of investors with their business idea
The 5 jury members had to vote on their iPads for the best business idea
While everybody thought we observed the presenting Business Owners, we were actually watching the jury's faces
Based on the micro expressions we saw on the jury's faces, we announced who would win the contest, BEFORE the jury made their results public
Complete presentation:
Watch this video showing how we predicted the contest results in front of 2500 people at Pioneers Festival:
How did we do it?
We used our
Triple Security Prediction System
. Before risking our reputation in front of thousands of people in the auditorium, we had to be sure we have a good chance to get it right. To predict almost anything accurately, we have developed a system. We call it the
Triple Security Prediction System
, because it has three secure checkpoints, allowing you to be pretty sure before making the final conclusion.
Want to discover our complete process how we did it?
Want to know how all of your business negotiations are going, before your opponent takes a decision?
Want to have a decisive advantage to make a sale?
Learn our Triple Security Prediction System to "Predict Every Contest" on our online Trainer Training. You can use it to Predict Almost Anything!
Using our methodology, You Can Predict:
The potential outcome of a Business Deal
The impact of any presentation
If a personal or business relationship is a match for you
And of course… The results of every type of Contest
You can discover our Triple Security Prediction System on our online Trainer Certification:


Next year, we'll be back with our Trainers at Pioneers Festival in Austria to do it again.
Want to be part of our next projects?
Pre-Register for our Next Prediction:
Pre-register below and we'll keep you posted when the registrations open for the next events we will attend to predict the outcome.

Pre-Registration below is FREE!

We'll just keep you posted about our next events that you can join: