Body Language in Bollywood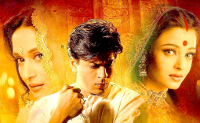 We participated in a Bollywood movie
Center for Body Language participated in the making of a Bollywood movie. The production team visited us in our "winter-HQ" in Kerala, India. What you see on this movie happens on the top floor of the HQ of Center for Body Language during each winter. Our office is just the floor under it, and this is where I'm writing this post right now.
If you are in the neighborhood, contact us and we'll go for a drink or a fresh lobster:


The local press has been raving about the recording of this movie already:

Hollywood is next
Soon we'll be participating in the production of a Hollywood Full Feature Film. You could be part of it too! Want to know more? Stay tuned by signing in for our e-Course: